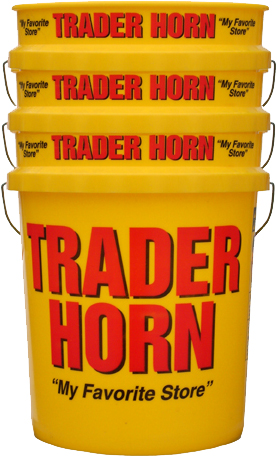 Private labeling done right.
Our state of the art, in-house Graphic Design and Offset Printing facilities will tailor your product packaging to your specifications.
At Century Industries, there's no need to go through the costly and time-consuming process of coordinating a separate vendor to custom-print your private label products. We can manufacture your products, package them in our own pails, and print them all in one sequence, maximizing the convenience and time savings for you. And Century is the only company to offer Above-Beam Printing, a process that expands the printable area to cover the space above the handles of our pails, for a unique look (as shown at left).
Beyond the printing process, we have full creative design capabilities too. So if you need us to make changes to your existing artwork, or even come up with something completely new, that's no problem. Our design staff will work with you to create original, customized digital graphics to your specifications. We can also reproduce any pail color you wish by custom-matching the pail to the Pantone® value of your choice.
For specifics about our printing options and the digital artwork formats we use, please contact our Customer Service staff by phone or email as shown above.